Special variations have been developed for pumping and lifting applications. Complete drive system for rotors up to 5.5 metres Emotron EMX-D is a new generation of speed controlled drive systems offering the same functions as Emotron EMX-R. The design is based on the advanced Emotron FDU AC drive, which gives a flexible product prepared for future demands. Rugged construction makes them ideal for tough applications, such as those found in building management operations.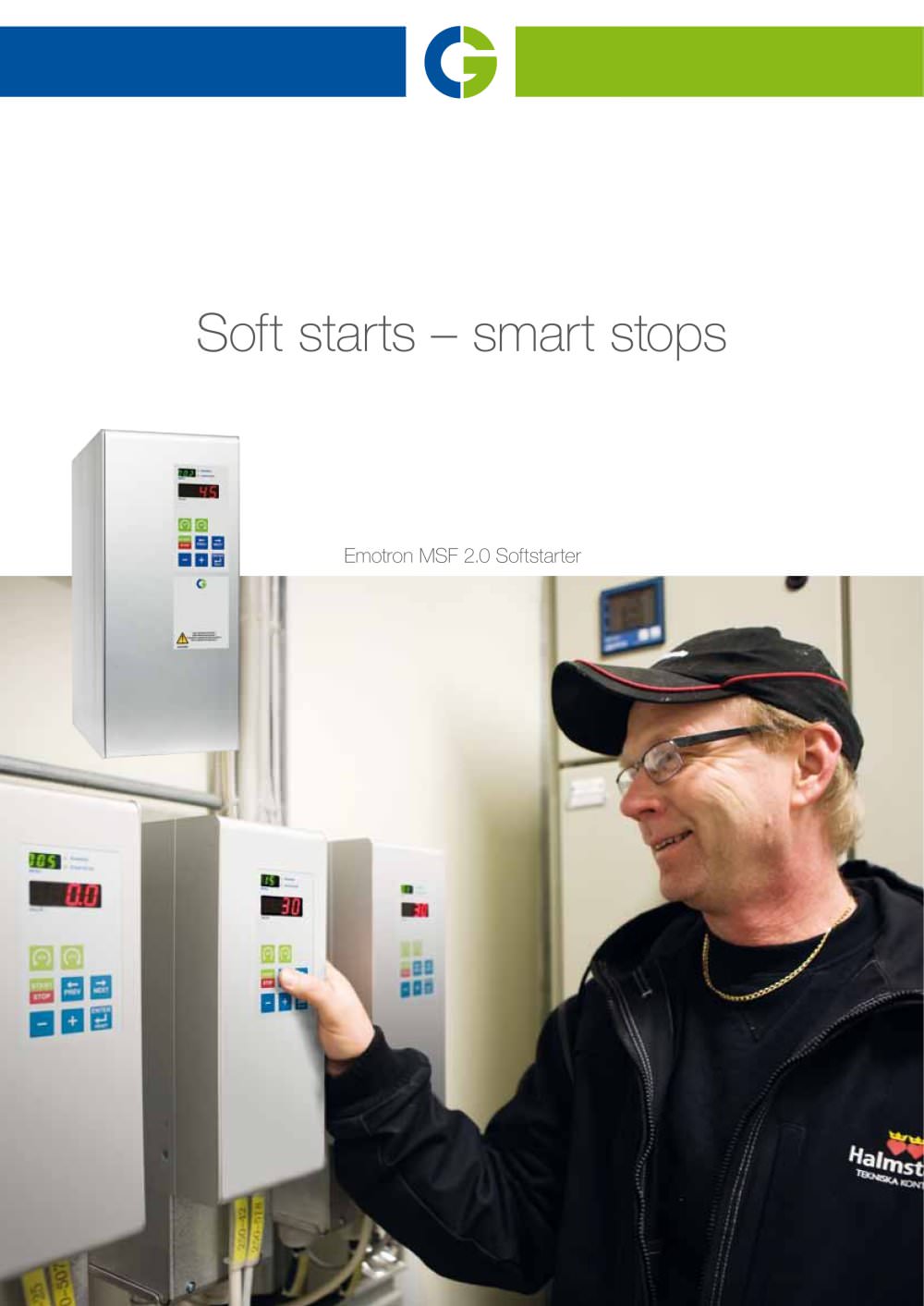 You can have it tailored to your requirements, with your choice of functionality, preset motor parameters, operator interface, logo and colours. Emotron EMX-D controls rotors of 3.5 – 5.5 meters in diameter. You can supply a plug-and-play solution with built-in intelligence, offering your customers simplified installation, energy savings and improved process reliability.Ready-to-run, tailored to your requirementsThe Emotron CDU/CDX is a robust AC drive for motor mounting. Your customers will have your system up and running in no time, without the need for specialised skills. Of course it's just as easy to dismount and service. Puede controlar, sin necesidad de caja de engranajes, rotores de hasta 3,5 m de diámetro.


Protection from damage and downtimeA patented monitoring function immediately detects any deviation from normal load, across the entire speed range. Set-up is easy since the unit is tuned when delivered. Unidad de control para control de temperatura estable El Emotron EMX-P es una unidad de control compacta y flexible para intercambiadores de calor rotativos más pequeños.
Похожие записи: